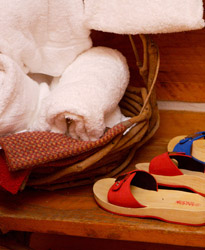 Each reservation at the Bough or the Branch includes a full breakfast, coffee and tea available whenever you like in the dining room downstairs. Rates subject to 12.75% sales, hotel motel tax and 18% hospitality fee. Picnic lunches may be requested the previous evening. For dinner reservations, please request 48 hours in advance. There is an extra charge for all meals except our full breakfast of fresh fruit and main course with home made smoothies. Food is fresh and local whenever we can find it in season!
All reservations are non refundable.
Reservations may be rescheduled. The fee for rescheduling is $49.00 if done more than 14 days prior to the original date of the reservation. The fee is $99.00 if done more than 7 days in advance of the original reservation.