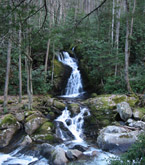 Ever wondered how it would feel to say you hiked all the trails in the Great Smokies? There are over 700 miles of trails, dozens of waterfalls, and lots of exciting wildlfowers and caves, mountaintop climbs that will stretch your body's energy reserves and quiet streamside strolls that are perfect for holding hands and staying close...
If you think you've seen the Smokies, you haven't yet
Every day is new
Every season different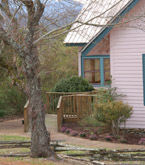 They change, just like you
They welcome you to a familiar yet exciting adventure
Every season, every year...
Let us help you plan a perfect day while you are visiting our Great Smoky Mountains National Park and gateway towns and villages... our national park, where walking is still the only mode of transportation on over 700 miles of beauty!